Post for a friend. The details below are from her. Thank you for any help you can afford!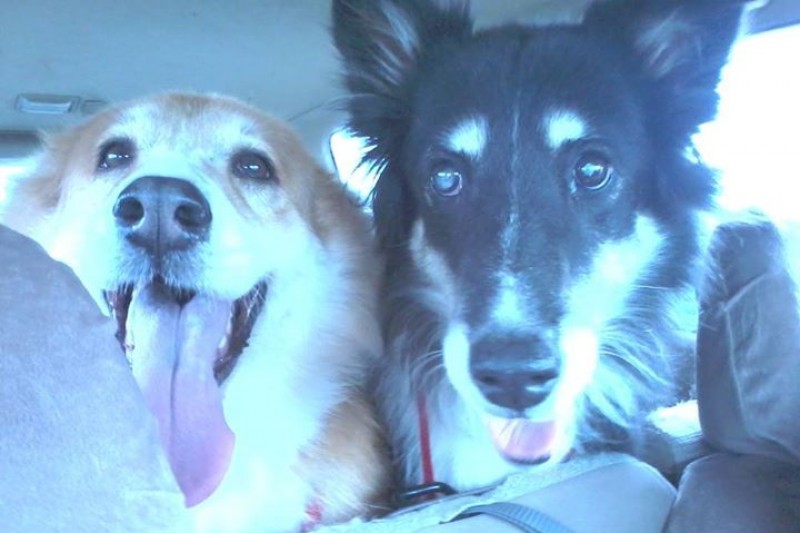 Joanne is the black and white dog in this picture. I have met her. She is a sweetie.
My name is Melinda Miller, and asking for financial help is not something that I am comfortable doing. My husband and I have been strapped financially for a very long time, but we always manage to make it through. Now however, I am at a loss as to how to pay for the surgery that my sweet dog needs. Friends and family have suggested that I do a gofundme account so that I could hopefully get some help in paying for the surgery.
Joanne is a Border Collie/German Shepherd mix, she is 11 years old and she has been a member of our family since she was 12 weeks old. She is like a child to us and knowing that she is in pain breaks my heart. Almost 5 years ago she was diagnosed with diabetes and cataracts. Her diabetes is kept under control with insulin injections given twice daily. Last year iit was determined that she had glaucoma (common in diabetics) in her right eye, which we were keeping under control with eye drops. Otherwise she is healthy and happy. Several days ago, the cataract in her right eye changed color from opaque white to a red-brown. We received the news yesterday from Dr. Griffin of Northside Veterinary Clinic that the lens had ruptured. She stated that this is painful and that the only option is to have the eye removed, which we cannot afford. Dr. Griffin believes that Joanne will do just fine once the eye is removed and she is no longer in pain. Until the surgery, we are using steroid eye drops to keep her comfortable. Dr. Griffin states that the surgery should be done as soon as possible to limit the pain and prevent any further damage.
I would like to thank you from the bottom of my heart for your time and assistance.
And Thank you from me, the owner of this blog, for any help you can give my friend to make her furbaby more comfortable as she ages.